Most visitors to Yellowstone are probable unaware that the National Park Service operates a major research library, which specializes in materials related to Yellowstone. Officially named Yellowstone Research Library, the library is in Gardiner, Montana, near the park's north entrance. The library serves and is open to park employees, as well as members of the public.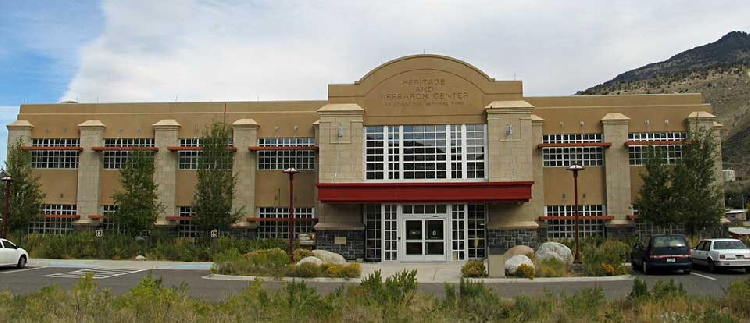 Yellowstone Research Library has a very large collection of books, about 20,000, unpublished materials, technical reports, and maps. In addition, historic newspapers (on microform) are available. A Rare Book Room contains books which tell the story of Yellowstone's early days.
When onsite at the library in Gardiner, visitors can get help and guidance in using the collections from professional librarians and technical staff. The Yellowstone Research Library is an amazing resource. The library is worth a visit even if not involved in Yellowstone research.
Recent additions to the collections:
Yellowstone wolves : science and discovery in the world's first national park
Yellowstone's lost legend : "Uncle" Billy Hofer, renaissance man of the early park
Greater Yellowstone's mountain ungulates : a contrast in management histories and challenges
Search for items in Yellowstone Research Library.
Some of the collection has been digitized and can be accessed online.
Yellowstone Research Library
20 Old Yellowstone Trail
Gardiner, MT 59030
(307) 344-7381
Mailing address:
PO Box 168
Yellowstone National Park, WY 82190-0168
A museum in the same building with the library has 30 historic stagecoaches and fire trucks used in the early years of the park. The museum also features Native American artifacts and numerous original sketches by Thomas Moran.

Absaroka Mountain, Mont.
© 2021 John Sandy