RED LODGE POST
Montana lodging does not have to be expensive, that is, if you are willing to go off the grid. For the grand sum of $35 per night,  Crandall Creek Cabin is available. This is a U.S. Forest Service property in western Montana. The cabin has a 5-night stay limit maximum. Sleeps up to six people.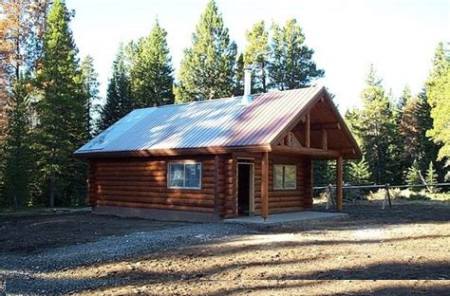 This rustic cabin is about 24 miles northeast of Wilsall in the Custer Gallatin National Forest. The area around the cabin is in the foothills of the Crazy Mountains. Access is by a dirt road and a high-clearance 4-wheel drive vehicle is a must to get here.
Need to know (info from U.S. Forest Service): no power in cabin, no garbage service, no water in cabin, cell phone coverage limited or not available, risk of hantavirus at remote cabins.
Call the Yellowstone Ranger District Livingston Office at (406) 222-1892, during weekday business hours (MST) for more information about the cabin. This cabin is not too far from Livingston (about 52 Miles), so may be a good option for some travelers. Reservations handled by Recreation.gov.

Absaroka Mountain, Mont.
© 2021 John Sandy