Glacier National Park
Glacier National Park chalets
Do you want to experience an overnight stay in the wilds of Glacier National Park, without leaving behind all the comforts of home? Mountain chalets in the backcountry are the way to go.
After Glacier National Park was created, the Great Northern Railway built nine backcountry chalets at various locations in the park. Today, only two remain: Sperry Chalet and Granite Park Chalet.
Sperry Chalet (elevation 6,514 feet) is in the mountains north of Lake McDonald Lodge. In 2017, a massive forest fire destroyed the original structure. The old chalet was missed by everyone, so a decision was made to rebuild. It reopened for business in 2020.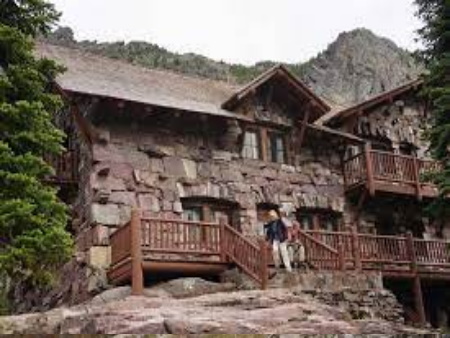 Fortunately, the new Sperry Chalet is not different from the old one that burnt down. Care was taken during construction to recapture an iconic piece of Glacier's history.
Granite Park Chalet (elevation 6,693 feet) is high in the mountains above The Loop off Going-to-the-Sun Road.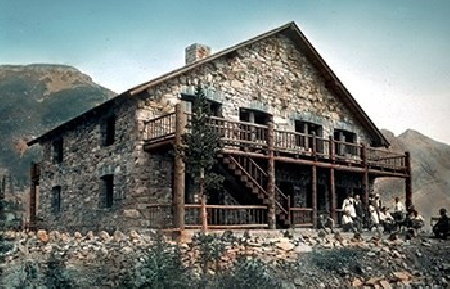 Guest services at the chalets vary, depending which one you choose.  At Sperry Chalet, staff on duty at the chalet provide and prepare meals for guests, and bedding is provided in the rooms. At Granite Park Chalet, the experience is more like a hostel. Guests bring their own bedding and prepare meals by themselves. For an extra fee, Granite Park Chalet offers retail food service and optional bedding.
To reach the chalets, guests hike or ride horseback (if allowed) along mountain trails. In the case of Granite Park Chalet, visitors can choose any one of three different trails to reach the chalet.
Both chalets are in high demand. Book early or you are out-of-luck. Cancellations do occur but don't count on it. Reservations are made on a first-come-first-served basis. As of June 10, 2021, both chalets appear to be fully booked for the 2121 season.
Belton Chalets, Inc. operates and manages both chalets. Call Belton Chalets at (888) 345-2649 for reservations.

Absaroka Mountain, Mont.
© 2021 John Sandy