RED LODGE POST
National Forests are a huge resource in Montana. The state has 16,893,000 acres of national forests. These forests cover 18% of the total land area in Montana. Most of the national forest lands in Montana are in the western mountainous parts of the state.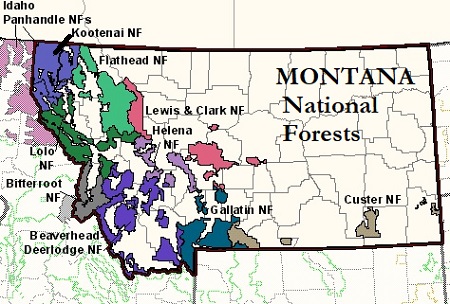 The National Forest Service manages ten (10) national forests in Montana. By name, the national forests:
Beaverhead-Deer Lodge National Forest
Bitterroot National Forest
Custer National Forest
Flathead National Forest
Gallatin National Forest
Helena National Forest
Idaho Panhandle National Forest (smidgen in Mont.)
Kootenai National Forest
Lewis and Clark National Forest
Lolo National Forest
The national forests in Montana are often spread across large geographical areas. But the forests are not always in a single block of land. Segments of the the Beaverhead-Deer Lodge National Forest are large tracts, separated by land holdings of other parties, for example.
Trees dominate the landscape in Montana's national forests. In addition, many species of shrubs and other plants are common. The forests are also a refuge for an abundance of wildlife, including mammals and birds. Lakes, rivers, and streams in the national forests have a variety of fishes.
Most of the trees are conifers, about 17 types, including pines, spruce, and firs. Douglas-fir, lodgepole pine, and ponderosa pine are common conifer species. One estimate says that 66% of the trees in western Montana forests are conifers. Conifers have needle-like leaves. Conifers give forests a dark-green appearance.
About five (5) species of hardwoods (broadleaf trees) grow at lower elevations. Hardwoods have broad leaves. Areas with broadleaf trees tend more toward lighter green. Aspen is especially beautiful in the fall season, when its leaves are brightly colored yellow and orange.
As for mammals, mule deer, white-tailed deer, lynx, mountain lion, elk, and black bear are common. In some forests, moose, bighorn sheep, mountain goats, grizzly bears, and gray wolves, may roam the land. Each national forest in Montana tends to have its own special mix of wildlife.
Among the various fishes, anglers especially seek several species of trout: Rainbow Trout, Brook Trout, and Western Cutthroat Trout. Mountain Whitefish is another common species. Less common are Arctic Grayling, Yellowstone Cutthroat Trout, and Lake Trout.
Montana Fish, Wildlife, and Parks Website shows the range for each species. Consult FWP's Field Guides. Research will reveal the kinds of wildlife and fishes which inhabit various geographic areas of the state.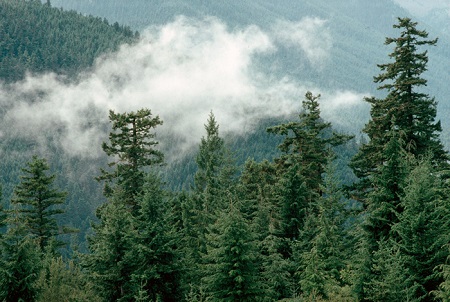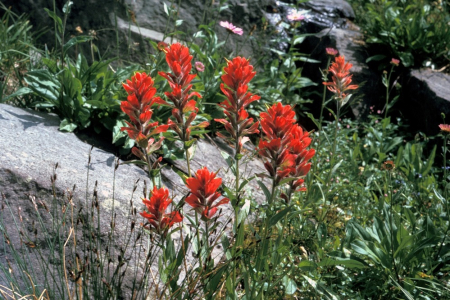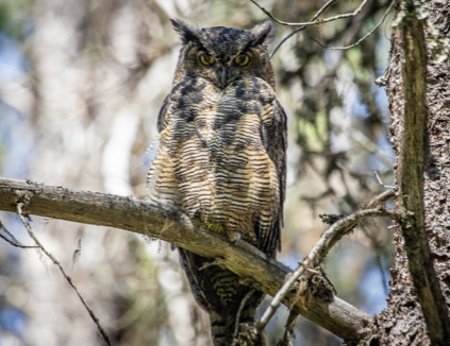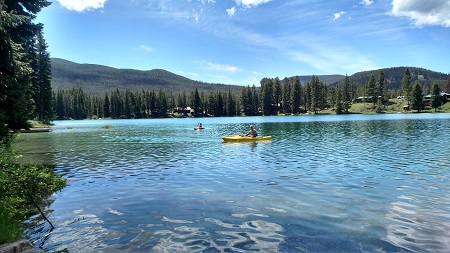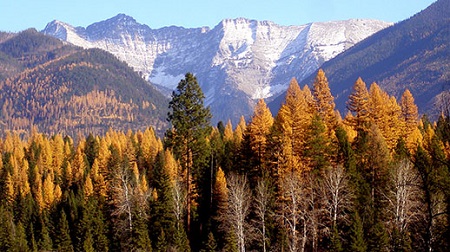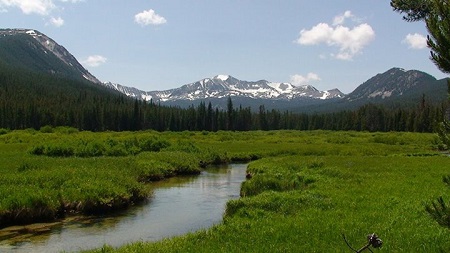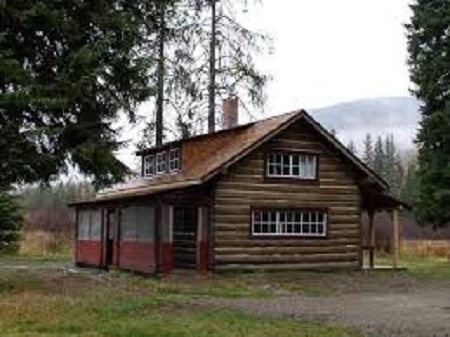 For the public, Montana's national forests are highly valued for recreation. Opportunities for picnicking, camping, bird watching, hiking, skiing, fishing, biking, boating, horseback riding, hunting, scenic drives and more are found in national forests.
Before heading out to a national forest, get good maps for the areas you want to explore. The United States Geological Survey (USGS) sells maps for each national forest. Cost is $14 per map plus a handling charge.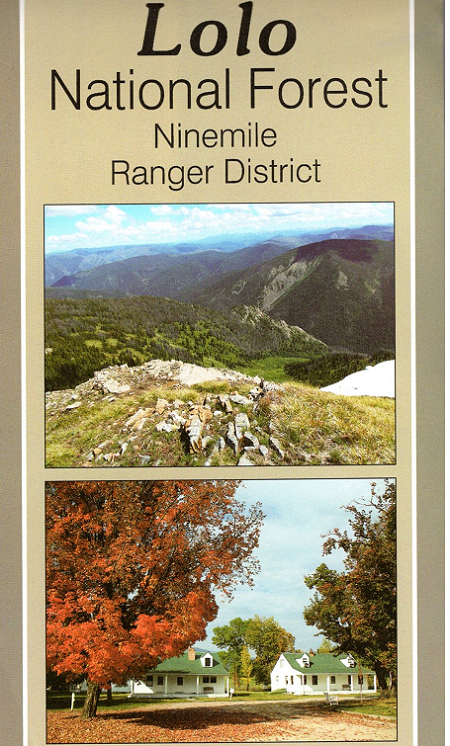 Some maps may be available at National Forest District Offices at various locations, such as the Missoula Ranger District Office (24 Fort Missoula Road) 406-329-3750. Commercial vendors, such as sporting goods stores in western Montana also may carry and sell maps of local national forests. The National Forest Service provides online Interactive maps which are useful, too.
Use NFS Website to find Websites of national forests in Montana (listed above). A navigation box labeled "Find a Forest or Grassland" appears on the right side of the National Forest Service's Homepage.  Forest Service Websites have information on recreation opportunities, maps & publications, and more.
The Forest Service does not charge for general access to Montana's national forests. But a recreation fee may be charged for specific facilities, such as campgrounds and cabins, and special services. At Custer-Gallatin National Forest, the fee in 2020 for use of Canyon Campground, $7. For Porcupine Cabin, $45. Other fees may apply.
In some cases facilities are free. Kootenai National Forest in northwest Montana has around 600 basic campsites with little or no development. All are free.
When fishing or hunting in Montana national forests, regulations of Montana Fish, Wildlife, and Parks apply. A non-resident fishing license, 12-years of age and older, is only $42.50 for two consecutive days. A Montana fishing license is easy to snag at most local sporting goods stores.
Nothing will break a family's budget, when using national forests in Montana.  Fully explore if fees are charged before you go. And remember, if fees are charged, you get some nice facilities and services as part of the deal. Reservations can be made on a site called Recreation.gov
More generally, visitors to national facilities can buy an Interagency Annual Pass.  This pass is good for visiting federal sites in Montana and other states. $80. A best deal is an Interagency Annual Senior Pass for $20, if 62 or older.
If you are planning to visit national parks, consider: The standard entry fee for a seven-day pass at Yellowstone and Glacier National Parks is $35. Seniors, 62 or older, can save big with an Annual Senior Pass, only $20.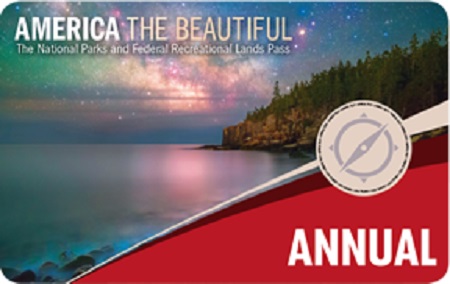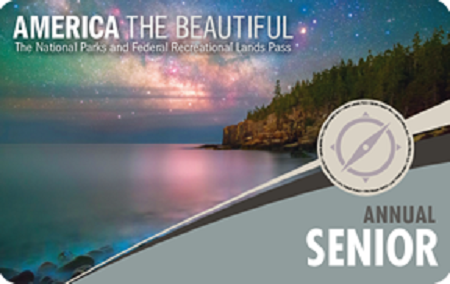 Check for details on the NFS's Website:
Selected National Forest Service Offices in Montana:
Beaverhead-Deer Lodge NF, Butte (406) 683-3900
Custer Gallatin NF, Billings (406) 255-1400
Custer Gallatin NF, Bozeman (406) 587-6701
Helena NF, Helena (406) 449-5490
Kootenai NF, Libby (406) 293-6211
Lewis & Clark NF, Great Falls (406) 791-7700
Lolo NF, Missoula (406) 329-3750
Bitterroot NF, Hamilton (406) 363-7100
Flathead NF, Kalispell (406) 758-5204
Montana's national forests may be overlooked by some visitors. But the potential for enjoyable recreation is almost limitless. Visit your national forests!

Absaroka Mountain, Mont.
© 2021 John Sandy