Site Information,Contact, Copyright, Privacy, Terms of Use, and Disclaimer
This Web site is for tourists and other travelers who plan to visit Montana. Information on things to do, attractions, lodging and more are featured throughout the site. In addition, special information is included on Yellowstone National Park, Glacier National Park, and northwest Wyoming.
On this page: Site Information, site search, custom search,  advertising, contact information, Web addresses, trademark & copyright, feedback, privacy, terms of use and disclaimer, plus about Red Lodge Post.
CONTACT E-MAIL:

For a prompt response, in the body of your e-mail, give your name, city and state/province, e-mail address,  and phone number.  Inquires from  U.S. and Canada, only. Thank you.
SITE INFORMATION:
Montana Traveler || 2020 ||  Describes things to see and do in Montana: tips on museums, attractions, and outdoor activities;  lists lodging and restaurants; provides links to travel resources and general shopping; provides custom search for travel-related local Montana Web sites; lists Montana travel publications.
KEY WEB PAGES: 
History and Quick Facts || Travel Planning || Hotels and Bed and Breakfasts
Yellowstone: Glendive, Miles City, Billings, Red Lodge, Yellowstone National Park, Livingston
Wonderland: Bozeman, Boulder, Butte, Missoula, Hamilton.
Ranchland: Roundup, Harlowton, Lewistown, White Sulphur Springs, Townsend, Helena
Discoveryland: Culbertson, Glasgow, Havre, Great Falls
The Wilderness: Glacier National Park, Kalispell, Polson, Ronan, Whitefish
SEARCH MONTANA TRAVELER:
Readers can find specific information/pages in this Website using a search engine displayed at multiple locations: First look for the small green box showing a hand-held magnifying glass near the Header at the top of every Web page.
In addition, a search dialog box appears near the top of and on the right side of each Web page. Lastly a search dialog box appears at the bottom of Web pages. Scroll down, locate the MONTANA TRAVELER search engine. ENTER the terms horse culture to get a feel for how the search engine works.
SEARCH MTsearch:  Search for local Montana businesses, which provide services to tourists and other travelers.
MontanaTraveler.com also features a special search engine  (custom Google search) that lists and indexes thousands of local Montana Websites. Called MTsearch this tool is useful for finding detailed travel-related information, most of which is not included in MontanaTraveler.com.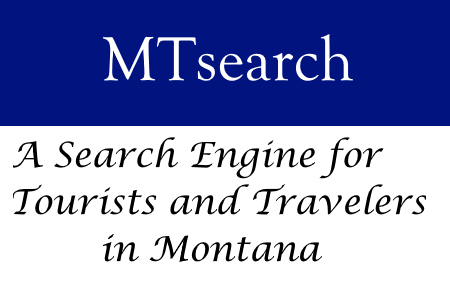 WEB ADDRESSES:
Primary Web address:
www.MontanaTraveler.com
Affinity Web addresses:
www.Bozeman.MT

www.Helena.MT

www.Missoula.MT
TRADEMARK & COPYRIGHT:
MontanaTravelerTM  and MTbestTM are the exclusive trademarks of the publisher of this Web site. The use of these trademarks by others is forbidden.
Unless otherwise noted, all content in MontanaTraveler.com including text, images, and infographics is the property of John Sandy. Private or commercial use or redistribution (digital or print), without the expressed, written permission of John Sandy is prohibited.
Limited exception granted:  Use of a few words (a snippet) is considered acceptable use, provided that attribution is given to the copyright owner and a reference to MontanaTraveler.com is included along with such use. Creating a Link to MontanaTraveler.com is accepted practice, and, indeed, encouraged.
For consideration of permission to use content, images and infographics, published in this Website please contact JS at RedLodge.us.
The image in the header of this Website is courtesy Clearwater River Realty Inc., Seeley Lake, MT.
TERMS OF USE AND DISCLAIMER:
Content on this Web site is provided for information purposes only. Users should verify all information in this Web site for accuracy, reliability, suitability, and completeness, as deemed appropriate. Directory-type information for businesses or organizations mentioned or listed in this Web site is provided to you the user of this Web site for reference purposes only. This Web site makes no representations or warranties of any kind, expressed or implied. Further, this Web site assumes no liability or responsibility for errors or omissions. Use of any part of or all information in this Web site is at your own risk.
This Web site contains links to Web sites that are operated by persons, companies, or organizations other than MontanaTraveler.com. This Web site does not assume any responsibility or liability for the information, products or services offered by such Web sites. Further no guarantee, approval or endorsement is expressed or implied. Consequently, if you choose to use the information, services or products offered by other Web sites, you do so at your own risk.
With use of the Internet comes inherent risk. Computer viruses and unwanted or destructive code can infect Web servers and Web sites.  Web sites can also be hacked and unapproved content, some perhaps even malicious, added, unknow to a publisher. With this precautionary notice in mind, you agree to accept any and all risks related to these potential problems when you use this Web site.  This Web site assumes no liability or responsibility for damages you may incur, of any kind or from any source, while using this Web site or any of the third-party sites linked to or mentioned.
PRIVACY:
This Web site seeks to protect the privacy of its users/visitors.
Please note the following:
Google and third party vendors  use cookies to serve ads based on a user's prior visits to this Web site.
Users may manage Google cookies for interest-based advertising by visiting Ads Settings.
The cookies of other (non-Google) third-party vendors or ad networks may also be used to serve ads on this site. You can manage third-party vendor's use of cookies for interest based advertising by visiting aboutads.info.
Google ad polices are online.
If you choose to stop placement of cookies on your devices, you, the user of this Web site, should take appropriate measures such as suggested above or in other ways/methods deemed acceptable to achieve results desired by you, the user, of this Web site.




Google Analytics shares data with Montana Traveler on traffic to this Web site. Data is anonymized so as not to show personally identifiable information of users.
RED LODGE POST:
MontanaTraveler™ publishes Red Lodge Post as a companion publication to this Web site. Polices, copyrights, privacy, terms of use, disclaimer and other particulars related to use of the parent Web site also  apply to content in Red Lodge Post.

https://www.MontanaTraveler.com
Copyright © 2020 John Sandy
SHARE THIS SITE: