RED LODGE POST
Helena (pop. 31,429) is Montana's state capital. The city is quite small, so it is easy to get around, even for first-time visitors. Tourists generally do not flock to Helena like they do other hot spots such as Yellowstone and Glacier National Parks and cities and towns near the parks.
Helena is defined by Last Chance Gulch, the main street through  downtown. Why go there? Last Chance Gulch is lined with many historical building dating back to the late 1800s. Architects and common folks will marvel at the beauty of these old buildings, many built with stone.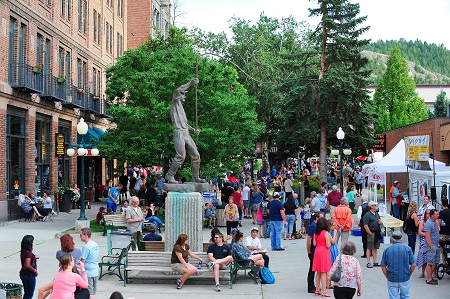 On the Gulch or near the Gulch, on side streets, are some of the city's best restaurants and hotels. For upscale dining, try On Broadway and Lucca's. More casual dining is found at Bert and Ernie's. The Parrot Confectionery, on Last Chance Gulch, is a must-visit old-time establishment, serving malts, mild shakes, chili, and other delights. Plus, the Parrot makes home-made chocolate candies that are in a word, the best.
Two hotels stand out on or near Last Chance Gulch: DoubleTree by Hilton Helena and the Great Northern Best Western Hotel. Both hotels have or are near excellent dining for guests and the public.
As for attractions, the Montana Historical Museum near the state capitol is outstanding. The museum has displays and artifacts covering the early days of Montana's history. The museum also includes a wonderful art gallery which has many original pieces by famous artist C.M. Russell. The museum is open 9:00 a.m. – 5:00 p.m. weekdays and Saturday, closed on Sundays and holidays.
The state capitol is open to the public. The building is magnificent, a genuine treasure for such a small town. The capitol is open 7:00 a.m. – 6:00 p.m. weekdays and 9:00 a.m. – 3:00 p.m. weekends.
Read more about Helena and the Ranchland region.

Absaroka Mountain, Mont.
© 2021 John Sandy