RED LODGE POST
The era of the mountain man, the most active period being roughly 1810-1850, is one of the most interesting periods in northern Rocky Mountain history. People who live in Montana have not forgotten this special period.
Modern day folks gather to celebrate the culture and history of mountain men. These events are called a rendezvous. This summer a dedicated bunch of locals in western Montana puts on a great show.
No Green River excesses (as of early day gatherings, 1830s, of mountain men in Wyoming) at this rendezvous. This event is pure family fun.
In 2020, Wild Horse Rendezvous is  May 22-25. Active participation or just hanging out is okay.  Public welcome. Vendors come too with period clothing and food.
Due to coronavirus concerns, this event is cancelled for 2020.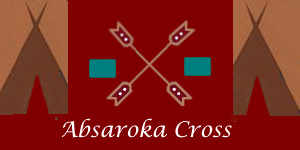 https://www.MontanaTraveler.com
Copyright © 2020 John Sandy