RED LODGE POST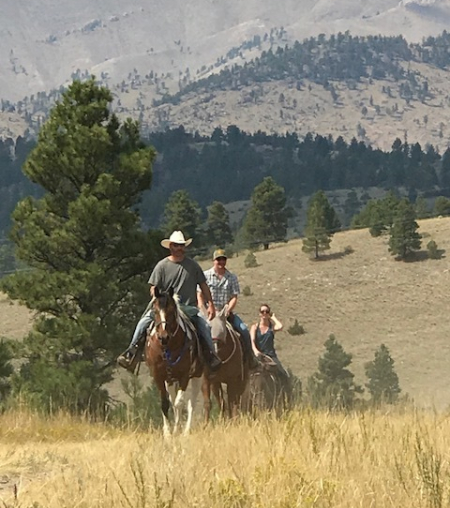 Horseback riding is an activity many visitors enjoy in Montana. The rider and horse come together in a way nothing else can match. Horseback riding takes skill but anyone with patience can learn. Fun for sure. A bonus, ranches which offer horseback riding are found in scenic areas of the state.
This is an activity that families can enjoy together in the great outdoors. Memories never forgotten. If you stay at a guest ranch, horseback riding is usually part of the package. Ride as often and as much as you like.
For other visitors a short ride, maybe an hour or half-day, is all that's wanted. Many ranches/outfitters offer this more limited service. A few are listed here. Always contact the ranch/outfitter in advance before arrival to make sure horses and wranglers are available when wanted.
Billings: Bitter Creek Outfitters (406) 855-6075
Absarokee: Paintbrush Adventures (406) 328-4158
Livingston: Bear Paw Outfitters (406) 222-6642
Bozeman/Gallatin Gateway: Broken Hart Ranch (406) 586-5421
Red Lodge: Elk River Outfitters (406) 860-3699
Missoula: Dunrovin Ranch (406) 273-7745
Whitefish: Bar W Guest Ranch (406) 863-9099
Gardiner: Yellowstone Horseback Riding (406) 848-7510
Glacier National Park: Swan Mountain Outfitters (406) 387-4405
Cooke City (near NE entrance to Yellowstone): Skyline Guest Ranch (877) 238-8885
Helena: Summer Star Ranch (406) 461-2659
West Yellowstone:  The Diamond P Ranch (406) 646-0606
Pray (south of Livingston): Rockin' HK Outfitters (406) 333-4933
Big Sky: 320 Guest Ranch (406) 995-4283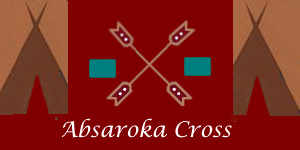 https://www.MontanaTraveler.com